How a DUI Conviction Affects Your Personal Injury Case in Maryland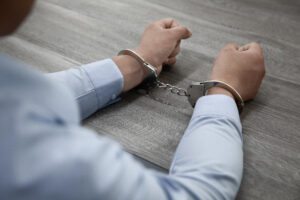 Getting hurt in an accident caused by a drunk driver can change your life forever. If you weren't to blame for the crash, you could be entitled to compensation from the person who was. But can the driver's DUI conviction affect your personal injury claim? Here, the personal injury attorneys from Trollinger Law LLC explain how charges can affect a civil case.
Can a DUI Conviction Help my Personal Injury Case?
If a driver causes a crash while under the influence of alcohol or drugs, they can be charged with DUI and other related crimes, such as reckless driving. Prosecutors bring charges, and the defendant (the drunk driver) is tried in court.
If you suffered injuries in a drunk driving accident, you could also seek financial compensation from the at-fault driver by filing a personal injury lawsuit. Personal injury lawsuits are litigated in civil court. Where criminal charges could result in penalties like fines and jail time, the result of a successful personal injury case is money awarded to the injured party.
If the at-fault driver is found guilty of DUI, the conviction could support your injury claim by establishing their negligence and liability for the accident. All motorists have a duty to operate their vehicles safely to prevent others from harm. A DUI conviction can clearly demonstrate the driver failed to uphold this responsibility. While you'd still have to prove that their intoxication and subsequent behavior directly led to your injury, a DUI conviction would go a long way to strengthen your drunk driving accident case. The driver does not have to be convicted of a DUI for you to win your case.
What Happens if the Drunk Driver is Acquitted?
You can still sue for compensation if the drunk driver is acquitted of DUI charges. The burden of proof in civil cases is different. While prosecutors in  cases have to establish the defendant's guilt beyond a reasonable doubt, the standard in civil court is a "preponderance of the evidence." In other words, the court must agree that, based on the facts presented at trial, it is likelier than not that the drunk driver was at fault for the crash. It is possible for the motorist who hit you to be found not guilty in court but found liable in civil court.
Unfortunately, in Maryland, if the at fault driver or its insurance company concedes that they breached the duty of care by breaking the rules of the road, namely, they accept that it was their fault the evidence of drunk driving is unlikely to be admissible evidence.
What Evidence Can be Used in my Civil Claim Against the Drunk Driver?
In addition to a DUI conviction, some of the common types of evidence our attorneys might use to prove liability in a drunk driving case include:
The driver's BAC (blood alcohol concentration), based on toxicology results
Police accident reports
Eyewitness testimony
Physical evidence from the accident scene (e.g., open containers of liquor, beer bottles, etc.)
Accident reconstruction testimony
Photos and videos from the accident scene
At Trollinger Law LLC, we have the knowledge and resources to help you collect evidence and build a robust personal injury case on your behalf.
Contact a Skilled Personal Injury Lawyer Now
Were you hurt in an accident caused by a drunk driver in Maryland? A drunk driving accident lawyer at Trollinger Law LLC can help you seek compensation from the motorist who harmed you. Call or contact us for a free consultation. There's no fee and no obligation, just straightforward legal advice from award-winning attorneys.