How Can a Maryland Catastrophic Injury Attorney Help My Case?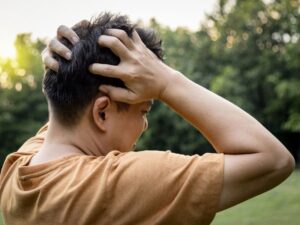 Suffering a catastrophic injury due to someone else's wrongdoing can turn your life upside-down. Coping with the emotional, physical, and financial challenges are understandably overwhelming. During this stressful time, a Maryland catastrophic injury attorney can provide essential legal assistance and help you pursue compensation to relieve your burdens. 
If you suffered severe harm in an accident, talk to Trollinger Law LLC. Our compassionate legal team provides comprehensive legal services to help clients in their darkest hours. Call or contact us today for a free consultation with a catastrophic injury attorney. 
What is a Catastrophic Injury? 
A catastrophic injury is a severe injury that leaves the victim with long-term or permanent disabilities. These injuries can limit mobility, result in severe cognitive consequences, or leave victims with life-altering disfigurements. Those who suffer catastrophic injuries often require extensive medical treatments and long-term rehabilitation, drastically altering their quality of life.
What are the Most Common Types of Catastrophic Injuries? 
Some common types of catastrophic injuries include:
Traumatic brain injury (TBI) –

These injuries can result from blunt force trauma, car accidents, falls, or other accidents. TBIs can cause memory loss, cognitive issues, mobility problems, and emotional difficulties.

Spinal cord injury –

Often caused by violent incidents like car crashes or workplace accidents, a spinal cord injury can lead to partial or complete paralysis.

Amputation –

Losing a limb can occur due to traumatic accidents or medical negligence. In addition to health complications, individuals also must make adaptive changes to their lifestyles that can affect their careers, quality of life, and emotional well-being. 

Burns –

In addition to extreme pain, third-degree burns can require continuous long-term treatment to address scarring and disfigurement. 
What is the Role of a Catastrophic Injury Attorney? 
A catastrophic injury attorney guides injured parties through legal proceedings seeking compensation from the at-fault party(s). Maryland is a pure contributory negligence state, meaning if you're found even one percent at fault for your injuries, you lose your right to compensation. Working with a knowledgeable catastrophic injury lawyer can improve your chances for the best possible outcome. 
Your attorney will work to: 
Identify all liable parties.

Gather evidence.

Estimate the full impact of your injuries.

Participate in settlement negotiations with the insurance company.

Fight for you in court, if necessary.
Factors to Consider When Choosing an Attorney 
Having the right lawyer on your side can make all the difference after a serious injury. Questions to ask a potential catastrophic injury attorney might include:
Do they focus on personal injury cases, and specifically catastrophic injury cases?

What is their track record with cases similar to yours?

How do they communicate updates and progress?

Do they operate on a contingency fee basis (you only pay if they win)?
Contact a Catastrophic Injury Lawyer Near You 
If you're seeking a catastrophic injury attorney in Maryland, trust Trollinger Law LLC. With a focus on personal injury and workers' compensation cases, we strive to put clients first, handling all the details so you can focus on healing. Firm founder Matt Trollinger will meet with you directly to discuss the details of your case. Contact us today for a free consultation.